A pair of glasses seems so simple – it's just two lenses in a frame. But with so many options out there, it can be almost impossible to know which type of glasses you should get.
A pair of glasses can cost anywhere from $50 to over $1,000 for a single pair, all with different features, materials, technology and styles. So how do you know how much to spend on your next pair of eyeglasses?
When it comes to price, it can actually have a significant effect on the quality of glasses you buy and what they do for your vision and eye health.
Keep reading to learn more about what you're paying for when choosing between cheap and expensive glasses so you can make the best decision for your eye care needs.
The Top 3 Qualities of Good Glasses
No matter how much you intend to spend on your glasses, there are three important factors to pay attention to.
They're Made of Good Materials
Eyeglass frames are typically either metal or plastic. At CHROMA modern Eyewear Eyecare, we offer a variety of materials including acetate, wood, and other environmentally safe materials, so you always have access to frames you can feel good about!
Generally, you should go for what is suitable for you and your lifestyle to keep you, your eyes, and your vision safe.
Picking a good lens material is crucial to having good vision and being safe. There are different materials like glass, plastic, polycarbonate, and high-index plastic lenses, depending on your individual needs.
They Flatter Your Face
When it comes to glasses, the shape, color, and style you choose can make a world of difference. While having flattering glasses doesn't affect their quality, it definitely affects how often you'll wear them, and how you'll feel when you do.
They Feel Comfortable
If your glasses are uncomfortable, it doesn't matter how good they look. Your eye doctor or optician can help you find glasses that fit your face so you can have the clear vision you deserve.
When trying on glasses, always make sure to try them on for a few minutes so you have the time to notice any slippage, glare, or uncomfortable points of contact.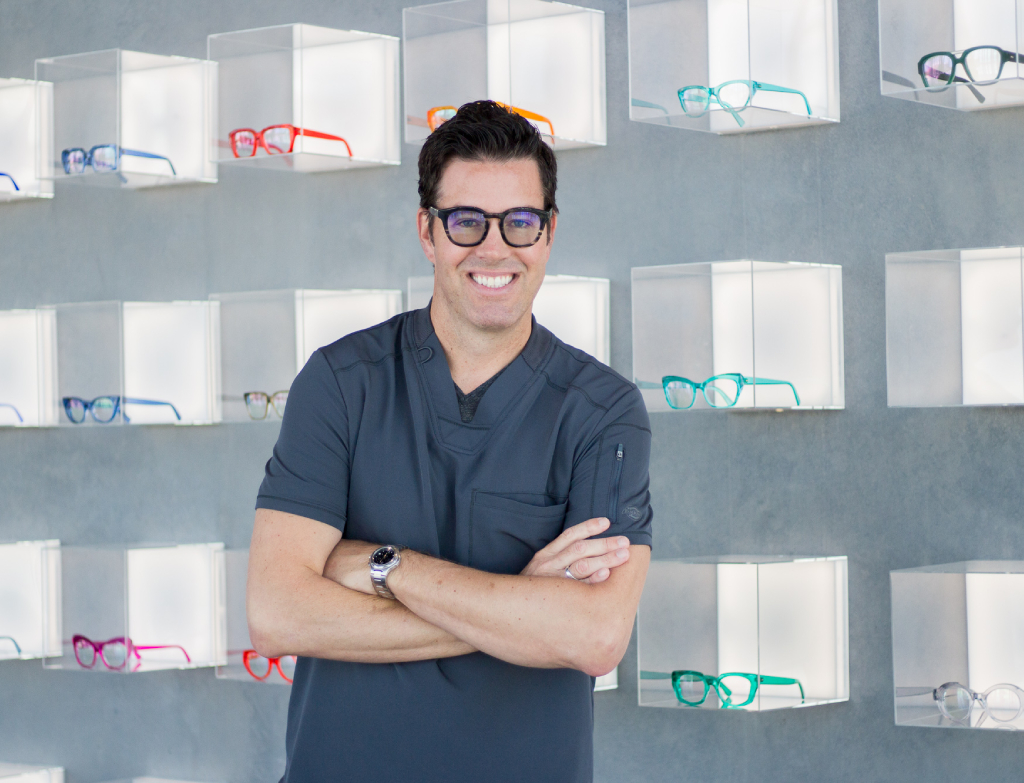 Cheap vs. Expensive Glasses: What You Need to Know
How do you know what you're paying for when you pick out your next pair of glasses?
Cheaper Glasses Are More Convenient
You might be relieved to know that your glasses don't need to cost a ton of money to provide you with clear vision. If you're looking for something to get the job done, without the extra bells and whistles, cheaper glasses might be right for you.
With cheaper glasses, you're paying for convenience. More often than not, cheaper glasses use more common materials, allowing you to buy similar glasses across multiple locations.
More Expensive Glasses Allow for Customization
When it comes to more expensive glasses, you'll benefit from added features and customization. While these added features aren't always necessary, they can sometimes make a drastic difference, especially if you have a demanding lifestyle or unique vision needs.
With more expensive glasses, you have more options. If you're willing to spend a bit more money you can benefit from:
Higher quality lens materials
Additional lens features including bifocal, trifocal, and progressive lenses
Lens customization with coatings & tints to suit your lenses to your lifestyle
Finding the Proper Fit
No matter your budget, it's imperative that you buy glasses that fit you properly. If your frames don't fit properly, they can slide down your face, become easily damaged, or break.
If you're unsure about how your glasses should fit, visit our highly trained optical staff at CHROMA modern Eyewear Eyecare. Our team is always here to help you find the perfect frames.
We're Here to Help You
Now that you know that more expensive doesn't always mean higher quality, and you know what other factors to consider, you're ready to buy your next pair of glasses.
Glasses are a long-term investment that directly impact your quality of life, which is why it's important to be well-informed about your decision. Before you buy your next pair of glasses, know that you don't have to make that decision on your own. Our team at CHROMA modern Eyewear Eyecare is here to help you find the perfect pair of glasses for your needs, in a price range that works for you.
No matter what questions or concerns you may have, you can always rely on us. Contact us today to get the help you need!